ICE Hysterectomy Lawsuit Investigation
Whistleblower complaint alleges "jarring medical neglect" in detention center
According to a recently filed whistleblower complaint, women at an ICE detention center have been subject to a high rate of hysterectomies. In the complaint, the whistleblower (a nurse at the detention center), explains that some of the detained women did not know or understand that they were getting a hysterectomy.
The complaint further alleges that health providers for ICE shredded medical requests, fabricated medical records, and refused COVID-19 testing for detainees. If you or someone you know has been subjected to this treatment, you may have a claim. Please contact us to learn more about your legal rights.
Experienced Bad Medical Care at an ICE Detention Center?
We want to hear your story. All consultations are free and confidential and will not affect your legal status.
loading...
Gynecologist Lawsuit Investigation: ICE Doctor Is a "Uterus Collector," Allegedly Lacked Consent
On September 14, 2020 a number of legal advocacy groups on behalf of a nurse in Georgia filed a whistleblower complaint with the Department of Homeland Security. The complaint raises "red flags regarding the rate at which hysterectomies are performed on immigrant women under ICE custody."
The particular gynecologist in question was so quick to remove immigrant women's reproductive organs, that the whistleblower referred to him as the "Uterus Collector." According to the complaint, one detained immigrant talked to five different women held at the center between October and December 2019 who each had a hysterectomy. The complaint further alleges that some women did not know that the procedure was being performed on them or were not explained what the procedure entails. The whistleblower, Ms. Wooten, is quoted in the complaint as stating,
Everybody he sees has a hysterectomy—just about everybody. He's even taken out the wrong ovary on a young lady [detained immigrant woman]. She was supposed to get her left ovary removed because it had a cyst on the left ovary; he took out the right one. She was upset. She had to go back to take out the left and she wound up with a total hysterectomy. She still wanted children—so she has to go back home now and tell her husband that she can't bear kids… she said she was not all the way out under anesthesia and heard him [doctor] tell the nurse that he took the wrong ovary.
According to the complaint, the number of hysterectomies that have occurred is a "red flag" for Ms. Wooten and other nurses. It became so common that Ms. Wooten was referring to this gynecologist as a "uterus collector."
Poor COVID-19 Response: LaSalle Corrections Lawsuit Investigation
The complaint lays blame on the private prison company that ran the facility, Lasalle Corrections. The complaint alleges that the detention center had unsanitary conditions during many procedures and in exam rooms, failing to comply with the sanitary conditions required by ICE detention standards or CDC COVID-19 guidelines. According to the complaint, the lack of medical care at the facility has only worsened since the onset of COVID-19. The complaint describes many detainees who report not being able to socially distance, not being given proper protective equipment, and being subject to officers who "come and go without protective measures." According to one immigrant,
There is no social distancing. We're in an open dorm room. Our beds are nothing but three feet apart. We don't understand how we're supposed to do that…our living space is so small; there's no way we could do that. Our toilets are about four feet apart with a little wall separating them…we breathe the same air, we sneeze, we cough next to each other.
The complaint further states that some immigrants have been transferred in and out of the facility against CDC guidelines, and that the detention center (ICDC) has failed to properly quarantine new individuals upon arrival to the facility.
According to Ms. Wooten, ICDC has also not been properly testing for COVID-19 or reporting test results. The complaint alleges that ICE reported that 41 detained immigrants tested positive for COVID-19 in August, but Ms. Wooten thinks the actual number of positive cases was much higher. The complaint further states that some immigrants who were exposed to the virus or had pre-existing conditions were refused COVID-19 testing for over a month, even after submitting multiple requests to be tested.
"Jarring Medical Neglect" Allegations; ICE Facility General Lack of Medical Care
ICDC nurses have allegedly shredded medical request forms from detained immigrants and have also fabricated records without ever seeing the individual requesting medical assistance, according to the complaint. Further, the complaint describes poor treatment of those detained at the center, with staff not providing detainees with life-saving medications or being negligent with those reporting pain.
Ms. Wooten also states in the complaint that some immigrants, especially those with limited English language skills, are treated poorly by medical staff at ICDC.
If you were detained at an ICE facility and were not given proper medical treatment, we may be able to help you. All consultations are free and confidential.
Speak Privately with An Attorney
About Us: Female Leadership, Proven Results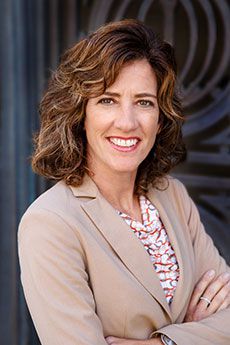 Karen Barth Menzies has over two decades of litigation experience in some of the nation's most complex cases, and she is particularly focused on sexual abuse claims and women's health issues. She has been recognized as a Super Lawyer in Southern California for the last fifteen years. She is willing to listen to your story, without judgment. She's on your side.
Karen believes in advocating for the victims who've been taken advantage of. She leads a current Boy Scouts of America sexual abuse lawsuit investigation involving claims of abuse by scoutmasters, troop leaders and other adults affiliated with the Boy Scouts of America. She also represents survivors who experienced Catholic Clergy sexual abuse in claims against the Archdiocese of New Orleans, which is currently in a legal restructuring process.
Feedback from Karen's Clients
I just thought they handled the whole case well, they did so in a timely manner and I was very pleased with the results. -Elaine S.
Amy Zeman represents clients in a wide variety of medical mass injury matters, including individuals harmed by transvaginal mesh, the birth-control medications Yaz and Yasmin, the diabetes drug Actos, and the anti-psychotic medication Risperdal, among others. Led by Amy, our attorneys are currently working toward settlement with various medical device manufacturers and women who suffered organ perforation, vaginal scarring, and other injures as a result of transvaginal mesh implants that eroded, contracted, or adhered to other abdominal organs.
Feedback from Amy's Clients
The lawsuit was pretty complicated, but Amy would take her time and go over it and then ask me if I had any questions. With her help, it made it much easier to understand the whole process. -Elaine S.
Our Personal Injury Attorneys
Eric Gibbs
A founding partner at the firm, Eric has negotiated groundbreaking settlements that favorably shaped laws and resulted in business practice reforms.
View full profile
Andre Mura
Andre represents plaintiffs in class actions and mass torts, including in the areas of consumer protection, privacy, and products liability.
View full profile
Karen Menzies
Karen has extensive experience in federal and state mass tort litigation. She has been appointed by the courts to serve in many leadership positions.
View full profile
Amy Zeman
Amy has built a reputation in the plaintiffs' bar for delivering results to consumers and sexual assault survivors in class actions and mass torts.
View full profile
About Gibbs Law Group
Gibbs Law Group is a California-based law firm committed to protecting the rights of clients nationwide who have been harmed by corporate misconduct. We represent individuals,
whistleblowers
,
employees
, and small businesses across the U.S. against the world's largest corporations. Our award-winning lawyers have achieved landmark
recoveries
and over a billion dollars for our clients in high-stakes class action and individual cases involving
consumer protection
, data breach, digital privacy, and federal and
California employment
lawsuits. Our attorneys have received numerous honors for their work, including "Top Plaintiff Lawyers in California," "Top Class Action Attorneys Under 40," "Consumer Protection MVP," "Best Lawyers in America," and "Top Cybersecurity/ Privacy Attorneys Under 40."