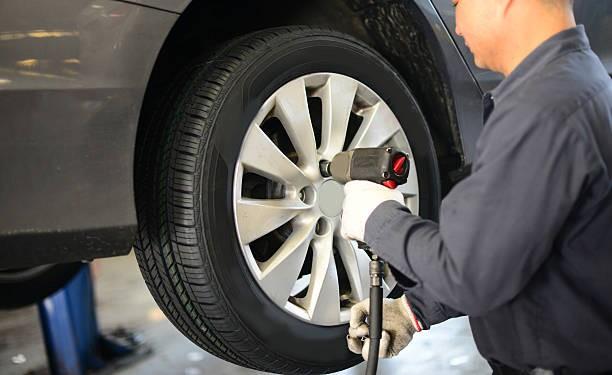 Jiffy Lube No Hire/No Poach Lawsuit
Class action concerning Jiffy Lube's refusal to allow transfers by employees from one location to another
Our antitrust attorneys have filed a class action lawsuit against Jiffy Lube for allegedly forcing the owners of Jiffy Lube franchise locations to sign a no-hire clause providing that each Jiffy Lube franchise-owner would not hire or solicit employees of a different Jiffy Lube franchise-owner. In practice, what this means for employees is that if they worked at one Jiffy Lube location, they may not have been able to work or get hired at another Jiffy Lube location.
Click here to read a copy of the Jiffy Lube no poach lawsuit complaint.
Denied work at a second Jiffy Lube location?
Federal courts have indicated this may be illegal. As a result, you may be owed money for this refusal to hire. Contact us for a free consultation.
loading...
Lawsuit: Jiffy Lube Allegedly Stops Workers from Moving Locations, Suppressing Wages
Jiffy Lube has allegedly prevented workers from switching locations by including a no-poach clause in its standard franchise agreement, which employees would likely never see. Economists generally agree that if employers agree not to hire each other's workers, wages are suppressed. The general principle is that if employers have to compete for top workers, they would have to increase their pay to keep them there. Instead, Jiffy Lube allegedly facilitated an agreement amongst itself and all franchisees not to compete for employees.
Vox reports that "[m]ore and more companies have monopoly power over workers' wages. That's killing the economy."
Jiffy Lube and its franchisees may not have needed to pay its maintenance and service technicians as much money if it didn't need to compete for workers.
Our Antitrust Lawyers
Eric Gibbs
A founding partner at the firm, Eric has negotiated groundbreaking settlements that favorably shaped laws and resulted in business practice reforms.
View full profile
Dylan Hughes
Dylan concentrates his practice on investigating and prosecuting fraud matters on behalf of whistleblowers, consumers, and employees.
View full profile
Linda Lam
Linda focuses her practice on representing consumers, small businesses, and employees in complex litigation.
View full profile
Steve Lopez
Steve represents consumers, employees, and whistleblowers harmed by corporate misconduct in a variety of complex litigation cases.
View full profile
Aaron Blumenthal
Aaron represents consumers, employees, and whistleblowers in class actions and other complex litigation.
View full profile
About Us
Gibbs Law Group is a California-based law firm committed to protecting the rights of clients nationwide who have been harmed by corporate misconduct. We represent individuals,
whistleblowers
,
employees
, and small businesses across the U.S. against the world's largest corporations. Our award-winning lawyers have achieved landmark
recoveries
and over a billion dollars for our clients in high-stakes class action and individual cases involving
consumer protection
, data breach, digital privacy, and federal and
California employment
lawsuits. Our attorneys have received numerous honors for their work, including "Top Plaintiff Lawyers in California," "Top Class Action Attorneys Under 40," "Consumer Protection MVP," "Best Lawyers in America," and "Top Cybersecurity/ Privacy Attorneys Under 40."
Couldn't get a job at a second Jiffy Lube?
You may be entitled to damages for lost wages. Contact us for a free consultation. No obligation.
loading...