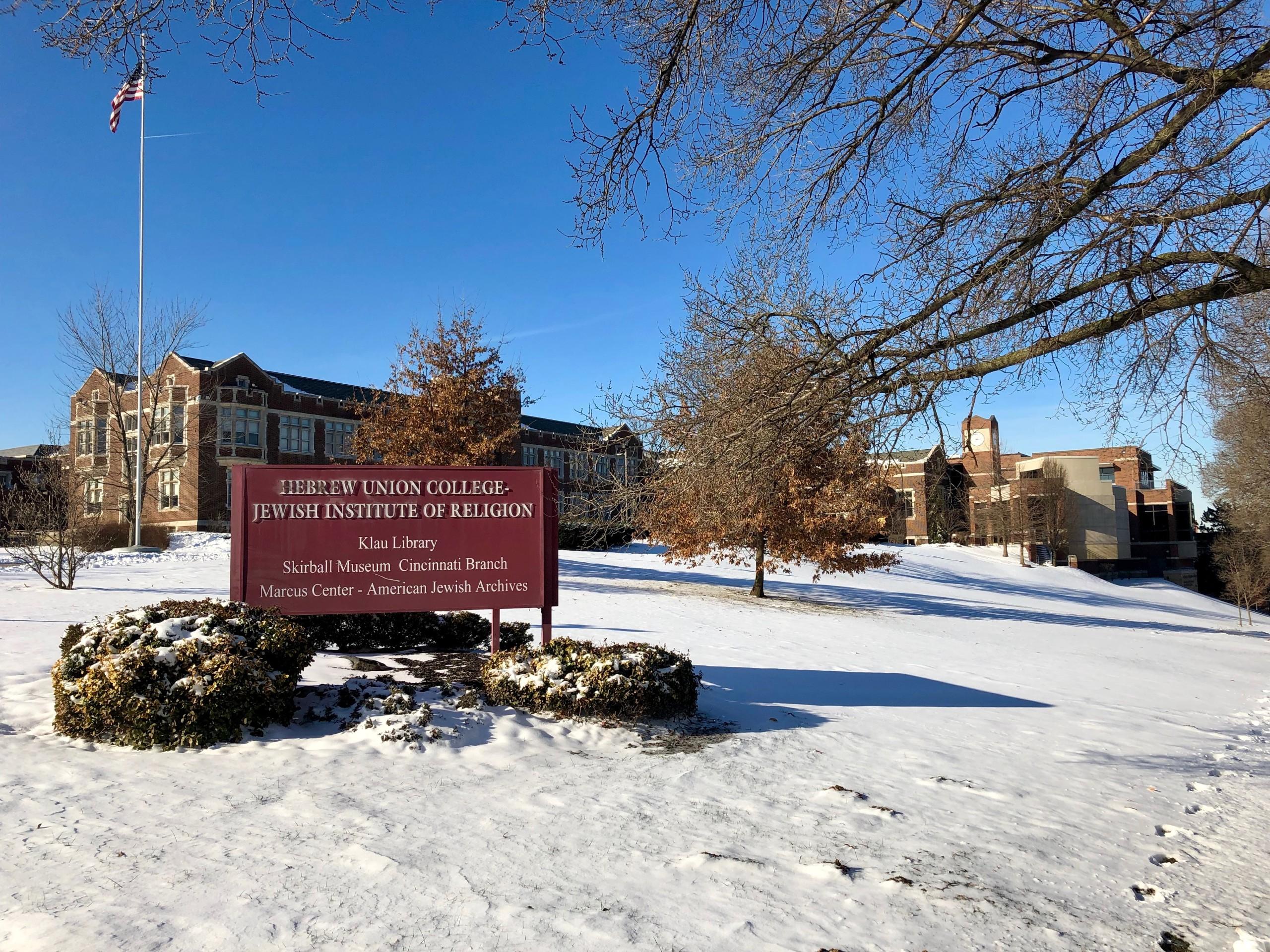 Hebrew Union College Sexual Harassment and Discrimination Lawsuit Investigation
A new investigative report alleges over five decades of sexual harassment and sex-based discrimination by professors and high-level administrators at the Hebrew Union College–Jewish Institute of Religion (HUC-JIR), a seminary school for the Reform Jewish movement with campuses in Cincinnati, New York, Los Angeles, and Jerusalem. If you were a woman or LGBTQ student who experienced harm, our sexual harassment attorneys can help you seek justice. 
Experience sexual harassment or discrimination at HUC-JIR?
Our sexual harassment team is here to discuss your rights and options. All consultations are strictly confidential and free of charge. 
loading...
Investigation: Hebrew Union College-Jewish Institute of Religion "allowed sexual harassment against women and LGBTQ students to fester"
A report released in November 2021 by law firm Morgan Lewis, commissioned by the board of Hebrew Union College-Jewish Institute of Religion (HUC-JIR), alleges that multiple administrators and professors over all HUC-JIR campuses engaged in gender and sexuality-based discrimination, bullying, and abuse of power since the 1970s. In addition, the report said six professors, two of whom also served as seminary presidents, received "repeated and credible allegations" of sexual harassment: Alfred Gottschalk, Sheldon Zimmerman, Michael Cook Stephen Passamaneck, Bonia Shur, and Steven Cohen. This report was the culmination of a five-month investigation during which Morgan Lewis reviewed documents and interviewed 170 people who either experienced or witnessed alleged misconduct at HUC-JIR, including past and present students, faculty and staff.
Many students said they feared retaliation if they complained, and the report noted that some who did speak out were indeed punished. According to the report, HUC-JIR holds a "unique institutional role" as the only seminary affiliated with the Reform movement in the US. The report acknowledges that HUC-JIR faculty members, as a result, wield enormous power over students' future careers.  
According to Religious News Service, faculty members including Gottschalk and Cook were accused of harassment ranging from groping and forcible kissing to pressuring students for dating or sex. The report says in some instances, HUC-JIR sanctioned professors for their sexual misconduct but then continued to allow them to teach courses.  
Tragically, some women who reported being sexually assaulted or harassed by Alfred Gottschalk were later forced to undergo their ordination ceremony under Gottschalk as well, a process that involved him laying a hand on the ordinee's head. According to the Jerusalem Post, many survivors reported "outrage" over being ordained as rabbis by their harasser. 
The Jerusalem Post says that, in addition to physical harassment, many women students and faculty members reported hearing critical comments about their weight, appearances, pregnancies, and "very presence." 
The Cinncinati campus of HUC-JIR was reportedly "the center of the 'old boys' club' mentality," according to the Cinncinati Enquirer. One unnamed faculty member rabbi allegedly selected a group of only male students each year to receive favorable treatment such as career mentorship and hand-selected professional opportunities.  
LGBTQ+ students reported facing discrimination and prejudiced comments, both before and after HUC officially declared in 1990 that it would not discriminate against gay and lesbian candidates. In addition to describing multiple instances of homophobic and transphobic comments, the report also says some professors refused to sign gay students' ordination papers. 
In addition to Hebrew Union College, the Reform Jewish movement's Central Conference of American Rabbis and Union for Reform Judaism are also conducting their own investigations in response to allegations of sexual harassment. 
Our Firm's Experience
Gibbs Law Group's award-winning sexual assault attorneys represent survivors across the country.  Our team is committed to empowering survivors to regain control, achieve justice and begin to heal. We recently obtained a $73 million settlement in compensation on behalf of former patients of UCLA gynecologist Dr. James Heaps. We currently represent survivors in sexual abuse claims against the Boy Scouts of America, and are currently investigating sexual harassment claims against the Washington Football Team. 
Our attorneys have received numerous honors for their work, including "Top Plaintiff Lawyers in California," "Top Women Lawyers in California," "Consumer Protection MVP," "Best Lawyers in America," and "California Lawyer Attorney of the Year." 
Our Sexual Assault and Sexual Discrimination Attorneys
Karen Menzies
Karen has extensive experience in federal and state mass tort litigation. She has been appointed by the courts to serve in many leadership positions.
View full profile
Amy Zeman
Amy has built a reputation in the plaintiffs' bar for delivering results to consumers and sexual assault survivors in class actions and mass torts.
View full profile
Eileen Epstein Carney
Eileen represents investors and consumers harmed by financial fraud and other corporate misconduct. She also executes on the firm's strategic vision.
View full profile
Amanda Karl
Amanda represents employees, consumers, and sexual assault survivors in complex class actions. She also leads the firm's Voting Rights Task Force.
View full profile
Jeff Kosbie
Jeff represents workers and consumers in complex class actions involving data breaches and privacy, employment law, and other corporate misconduct.
View full profile