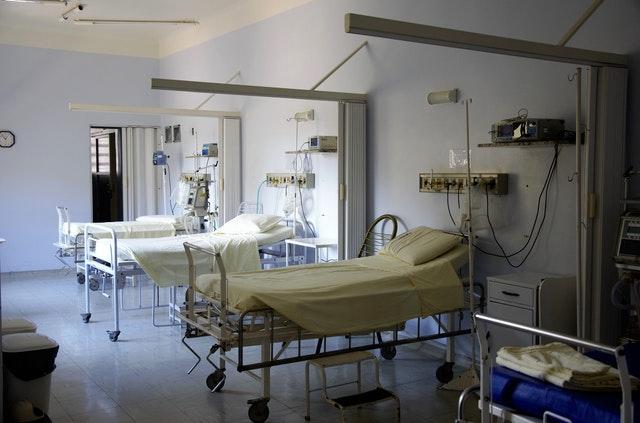 NY Presbyterian/Dr. Joseph Silverman Sexual Assault Lawsuit
The late anorexia specialist Dr. Joseph A. Silverman has been accused by multiple former child patients of horrific sexual assault and abuse. Gibbs Law Group and co-counsel have filed a lawsuit under New York's Child Victims Act alleging that NewYork-Presbyterian Hospital (formerly Columbia-Presbyterian) failed to protect Susan Kryhoski from months of isolation and repeated sexual assault by Dr. Silverman when she was 11 years old.
If you experienced child sexual abuse in New York, the Child Victims Act now allows you to file a claim until August 14, 2021. If you are seeking legal help or just want to get more information, our sexual assault attorneys are here to listen and help you understand your options.
Speak to a lawyer, confidentially
Our experienced sexual assault legal team is available to discuss your rights. All of our consultations are provided at no-cost and are strictly confidential.
loading...
NY Presbyterian/Dr. Silverman Lawsuit in the News
The lawsuit filed by our firm and co-counsel against NY Presbyterian has received news coverage by several major publications in New York and elsewhere.
You can watch the TV coverage of the plaintiff in the lawsuit and our attorney, Karen Barth Menzies, below.
Susan Kryhoski comes forward to help end abuse
"I can no longer remain silent about what I have faced. As I have watched my children grow up, I began to see myself in them, and that is what has caused me to come forward. Though the pain will never go away, I am fighting to reclaim my story and hold the hospital accountable for their culture of silence and complicity. I hope that by coming forward I can help other women who were also abused by Dr. Silverman to finally share their stories."

—Susan Kryhoski
Content warning: sexual abuse
The lawsuit alleges as follows:
In 1992, Susan began suffering from an eating disorder at the age of 11. Desperate for answers, her parents turned to internationally-renowned anorexia expert Dr. Joseph A. Silverman, who insisted Susan immediately be hospitalized at Babies Hospital, Columbia-Presbyterian (now known as Morgan Stanley's Children Hospital of NewYork-Presbyterian.)
Dr. Silverman abused Susan at his very first examination of her. He directed her mother to leave the room, and then he forcibly digitally penetrated her, saying he needed to check whether her uterus had been damaged by her eating disorder.
For nearly two months, Dr. Silverman and nurses isolated her at the end of a ward where there were no other anorexia patients. When the other child patients participated in educational activities or enrichment, Susan wasn't allowed to join.
Multiple times a week, Dr. Silverman would come into the room and force digital penetration and intercourse on Susan. He warned her that if she ever told anyone, he would never let her go home.
NYP Hospital staff repeatedly ignored Susan Kryhoski's abuse
In response to the abuse, Susan started drawing pictures of Dr. Silverman as a monster with devil horns or red eyes. Unfortunately, instead of reacting to her evident distress with concern, nurses would repeatedly throw the drawings in the trash and scold her for misbehaving.  The nurses never asked her why she didn't like the doctor or why she wanted to leave.
Her parents repeatedly asked Dr. Silverman for updates on Susan's treatment and condition, but he refused to give any information or timeline for her release. Frustrated, her parents decided to come to the hospital after nearly two months and took Susan home. The hospital recorded her departure as "AMA"—against medical advice.
Sexual abuse: lifelong impact
After being abused by Dr. Silverman, Susan struggled with self-harming behaviors for the rest of her childhood and repeatedly attempted suicide as a young adult. Today, she manages her PTSD with support and medication from a trauma therapist, allowing her to sleep through the night. Susan is now married with children and has a supportive doctor and therapist on her side.
Dr. Joseph Silverman sexual abuse at Columbia-Presbyterian
Pediatrician and anorexia specialist Dr. Silverman practiced virtually his entire career at what was known as Babies Hospital of Columbia-Presbyterian, from his residency in 1958 until his retirement in the mid-1990s. This hospital has had different names and affiliations over time:
Babies Hospital of Columbia-Presbyterian, until 1994
Babies Hospital of New York Presbyterian, until 1997
Babies and Children's Hospital of New York Presbyterian (CHONY), until 2002
Morgan Stanley Children's Hospital of NewYork-Presbyterian (MSCH or CHONY), present
New York: Child Victims Act allows sex abuse claims until August 14, 2021
In New York, if you are a survivor of child sex abuse—no matter how long ago it occurred—a new law allows you to file a claim and seek compensation for your suffering until August 14, 2021.
If you are seeking legal help, or just want to get more information, get a free and confidential consultation from our law firm by calling 1-866-511-6647.
Usually, the law gives victims of sexual assault only a short window of time to file a lawsuit after the abuse happened. This can be challenging for many survivors because it can take many years to feel able to talk about the abuse with anyone, much less come forward in court.
But as more survivors speak out and raise awareness of their experiences, more states have passed laws giving victims of sexual abuse more time to seek justice. If you are seeking information about your state's laws, contact our law firm for assistance.
Survivor of child sex abuse?
Karen Barth Menzies is a winning advocate for sexual assault survivors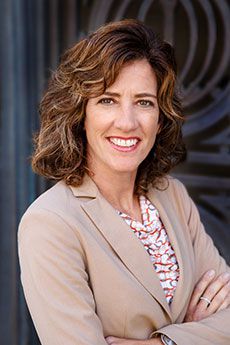 Karen is a partner in our sexual assault practice group. She has been recognized as a Super Lawyer in Southern California for the last fifteen years. She is willing to listen to your story, without judgment. She's on your side.
Karen has over two decades of litigation experience in some of the nation's most complex cases, and she is particularly focused on sexual abuse claims and women's health issues.
Karen believes in advocating for the victims who've been taken advantage of. She currently represents former members of Boy Scouts of America in claims of sexual abuse by scoutmasters, troop leaders and other adults.  She also represents survivors who experienced Catholic Clergy sexual abuse in claims against the Archdiocese of New Orleans, which is currently in a legal restructuring process.
Feedback from Karen's Clients
"Gibbs Law Group has provided a foundation of safety, trauma-informed support and understanding as I seek to hold my abuser accountable. Working with Karen and Jeff has empowered other survivors and I to stand up against the pervasive rape culture of the music industry." —Michaela H.
Our firm's experience representing survivors of sexual assault
Gibbs Law Group's award-winning sexual assault attorneys represent survivors across the country. Our team is committed to empowering sexual assault survivors to regain control, achieve justice and begin to heal. We recently obtained a $73 million settlement on behalf of former patients of UCLA gynecologist Dr. James Heaps, who was accused of sexual abuse and misconduct. We are also currently investigating sexual abuse claims at Berkeley High School and the Washington Football Team.
Our attorneys have received numerous honors for their work, including "Top Women Lawyers in California," "Top Plaintiff Lawyers in California," "Consumer Protection MVP," "Best Lawyers in America," and "Class Action Practice Group of the Year."
Our Sexual Assault Attorneys
Karen Menzies
Karen has extensive experience in federal and state mass tort litigation. She has been appointed by the courts to serve in many leadership positions.
View full profile
Amy Zeman
Amy has built a reputation in the plaintiffs' bar for delivering results to consumers and sexual assault survivors in class actions and mass torts.
View full profile
Eileen Epstein Carney
Eileen represents investors and consumers harmed by financial fraud and other corporate misconduct. She also executes on the firm's strategic vision.
View full profile
Steven Tindall
Steven specializes in employment litigation and has been lead or co-lead counsel on several cases that resulted in settlements of over $1 million.
View full profile
Jeff Kosbie
Jeff represents workers and consumers in complex class actions involving data breaches and privacy, employment law, and other corporate misconduct.
View full profile