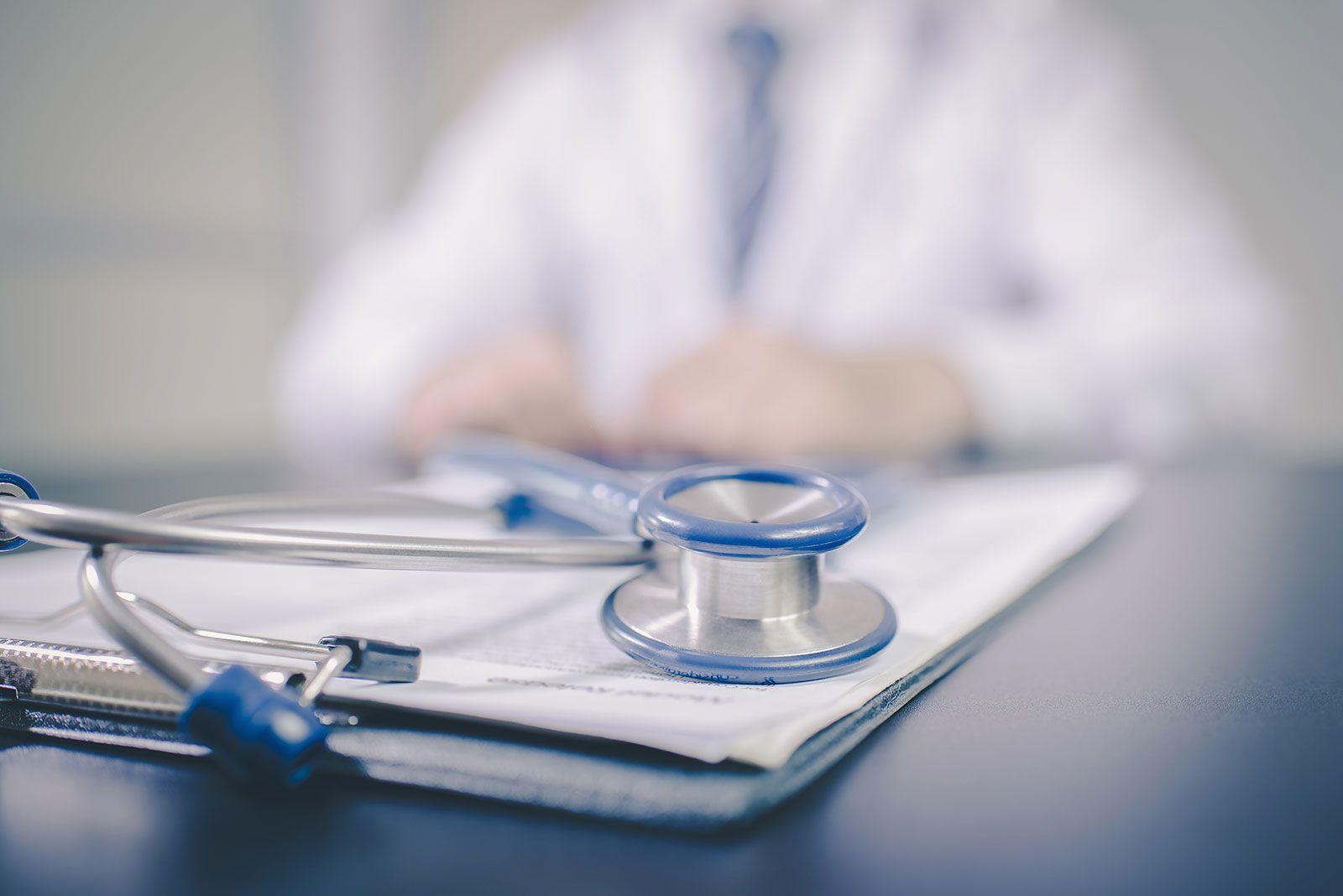 Healthcare Fraud Whistleblower Lawyers
Prosecuting Fraudulent Claims Involving Government Healthcare
The majority of successful whistleblower cases that are brought under the False Claims Act (FCA) involve healthcare fraud. Because millions of Americans are insured with federal or state government funds, healthcare is an area ripe for fraud. Medicare, Medicaid, and Tri-Care Veterans' benefits pay money for the care of individuals. Government employees also have their healthcare paid for with government funds.
Fraudulent claims involving government healthcare programs cost taxpayers billions of dollars each year and cause health care costs to rise. The False Claims Act is the government's central tool in identifying and prosecuting false claims for government funds under a variety of government contracts including Medicare and Medicaid. While billions of dollars in healthcare fraud has been exposed through whistleblower reporting under the False Claims Act, it is estimated that billions of dollars in additional healthcare fraud remains undetected.
Considering healthcare fraud whistleblowing?
Our whistleblower attorneys can help you evaluate your options and estimate your potential whistleblower award. Consultations are free and confidential.
loading...
Examples of Healthcare Billing Fraud
Our healthcare qui tam attorneys are knowledgeable about all types of Medicaid, Tri-Care, and Medicare fraud. The most common actions that lead to whistleblowing in medical billing are described below:
Upcoding fraud: Upcoding fraud occurs when a healthcare provider submits a claim for healthcare services that represents a more serious and more expensive procedure than that which actually was performed.
Unbundling: Government healthcare programs often have special reimbursement rates for groups of procedures that are typically performed together. One common type of fraud is to "unbundle" these procedures or tests and bill each one separately, which results in greater reimbursement than the group reimbursement rate.
Lack of Medical Necessity: In order to qualify for payment by government healthcare programs, healthcare services, treatments, diagnostic tests, medical devices, and pharmaceuticals must be medically necessary. One common type of fraud is to submit claims for services, treatments, diagnostic tests, and medical devices that are not medically necessary.
False Certification: When healthcare providers submit bills to government healthcare programs they are required to include certifications, including that the services were medically necessary, were actually performed, and were performed in accordance with all applicable rules and regulations. One common type of fraud involves falsifying these certifications in order to get a healthcare claim paid or to obtain additional business.
Inflating Overhead Cost: Medicare and other government healthcare programs reimburse hospitals and healthcare institutions for certain overhead and costs in addition to healthcare treatment. Hospitals are required to file Cost Reports with Medicare, providing information on the hospital's charges, revenue, profits, and charge-to-cost ratios, which determine how much Medicare will pay. One common type of fraud involves hospitals inflating the costs on their Medicare Cost Reports, or falsifying the information on these reports to maximize their Medicare reimbursement.
Whistleblowing on Physician and Hospital Kickbacks
The federal Anti-Kickback Statute and the Stark Law both prohibit kickbacks to doctors and seek to prevent healthcare billing fraud. Any offer, payment, solicitation, or receipt of money to induce or reward the referral of patients or healthcare services is considered a kickback. These improper payments come in many different forms, including:
referral fees;
finder's fees;
productivity bonuses;
discounted leases;
discounted equipment rentals;
research grants;
speaker's fees;
excessive compensation; and
free or discounted travel or entertainment.
The offer, payment, solicitation, or receipt of any such monies or remuneration can be a violation of these laws.
Pharmaceutical Healthcare Fraud Whistleblowing
In the pharmaceutical industry, whistleblower actions typically arise through the illegal manufacture, promotion, and sale of drugs that are subsidized or reimbursed by the government through federally funded healthcare programs such as Medicare, Medicaid, or Tricare.
The most common pharmaceutical fraud cases involve:
Adulterating drugs or deliberately avoiding manufacturing regulations;
Misrepresenting the safety and efficacy of drugs to federal regulators;
Promoting drugs for uses that the Food and Drug Administration has not approved;
Providing financial incentives to doctors to prescribe certain drugs; and
Overcharging federal healthcare programs for drugs.
Pharmaceutical whistleblowers can work with the government to stop the illegal activity and receive a reward by filing a "qui tam" lawsuit under the False Claims Act.
Healthcare Whistleblower Rewards
Under the False Claims Act, whistleblowers who file a qui tam lawsuit to prosecute healthcare fraud are protected from whistleblower retaliation and job discrimination, and are eligible to receive up to 30% of the money recovered by the government if the lawsuit is successful. Between 2009 and 2015, the DOJ recovered $26.4 billion, with the bulk coming out of healthcare cases. In 2015 alone, the federal government recovered $3.5 billion in settlements and judgments from civil cases filed under the False Claims Act, and $1.9 billion came from cases related to the healthcare industry.
Some examples of the largest healthcare fraud settlements and whistleblower rewards received from cases filed under the False Claims Act include:
Johnson & Johnson – Pharmaceutical
Settlement: $2.2 billion "to resolve criminal and civil liability arising from allegations relating to the prescription drugs Risperdal, Invega and Natrecor, including promotion for uses not approved as safe and effective by the Food and Drug Administration and payment of kickbacks to physicians and to the nation's largest long-term care pharmacy provider." It's one of the largest health care fraud settlements in U.S. history, according to the Department of Justice.Whistleblower reward: $167.7 million divided among whistleblowers in Pennsylvania ($112 million), Massachusetts ($27.7 million) and California ($28 million).
Novartis – Pharmaceutical
Settlement: $370 million to settle claims that it gave kickbacks to specialty pharmacies in exchange for recommending two of its drugs, Exjade and Myfortic.Whistleblower reward: $66.4 million awarded to David Kester, a former Novartis sales manager.
Amedisys Inc. – Nursing and Therapy Services
Settlement: $150 million "to the federal government to resolve allegations that from 2008 to 2010 they billed Medicare for nursing and therapy services that were medically unnecessary or provided to patients who were not homebound, and otherwise misrepresented patients' conditions to increase payments," according to the Department of Justice.Whistleblower reward: $26 million split collectively among former Amedisys employees.
Omnicare Inc. – Nursing Facility
Settlement: $124.4 million for allegedly offering improper financial incentives to nursing facilities in return for their continued patronage of Omnicare to supply drugs to elderly Medicare and Medicaid patients.Whistleblower reward: $17.24 million awarded to Donald Gale, a former Omnicare employee.
Adventist Health System ¬– Hospital System
Settlement: $115 million to settle allegations that it improperly compensated physicians for referring patients to its facility and miscoded claims sent to Medicaid and Medicare for reimbursement of physician services.Whistleblower reward: The amount of the whistleblowers' rewards in this case has not been released. Whistleblowers included former employees Michael Payne, a risk manager, Melissa Church, executive director of physician services, and Gloria Pryor, compliance officer.
Learn More about Healthcare Whistleblower Laws
Our Healthcare Whistleblower Attorneys
Eric Gibbs
Eric prosecutes financial fraud and other mass torts matters. He has recovered billions of dollars for clients and led high profile class actions.
View full profile
Dylan Hughes
Dylan concentrates his practice on investigating and prosecuting fraud matters on behalf of whistleblowers, consumers, and employees.
View full profile
Amy Zeman
Amy has built a reputation in the plaintiffs' bar for delivering results to consumers and sexual assault survivors in class actions and mass torts.
View full profile
Aaron Blumenthal
Aaron represents consumers, employees, and whistleblowers in class actions and other complex litigation.
View full profile
About Us
Gibbs Law Group is a California-based law firm committed to protecting the rights of clients nationwide who have been harmed by corporate misconduct. We represent individuals,
whistleblowers
,
employees
, and small businesses across the U.S. against the world's largest corporations. Our award-winning lawyers have achieved landmark
recoveries
and over a billion dollars for our clients in high-stakes class action and individual cases involving
consumer protection
, data breach, digital privacy, and federal and
California employment
lawsuits. Our attorneys have received numerous honors for their work, including "Top Plaintiff Lawyers in California," "Top Class Action Attorneys Under 40," "Consumer Protection MVP," "Best Lawyers in America," and "Top Cybersecurity/ Privacy Attorneys Under 40."
Discuss potential healthcare whistleblower rewards:
loading...