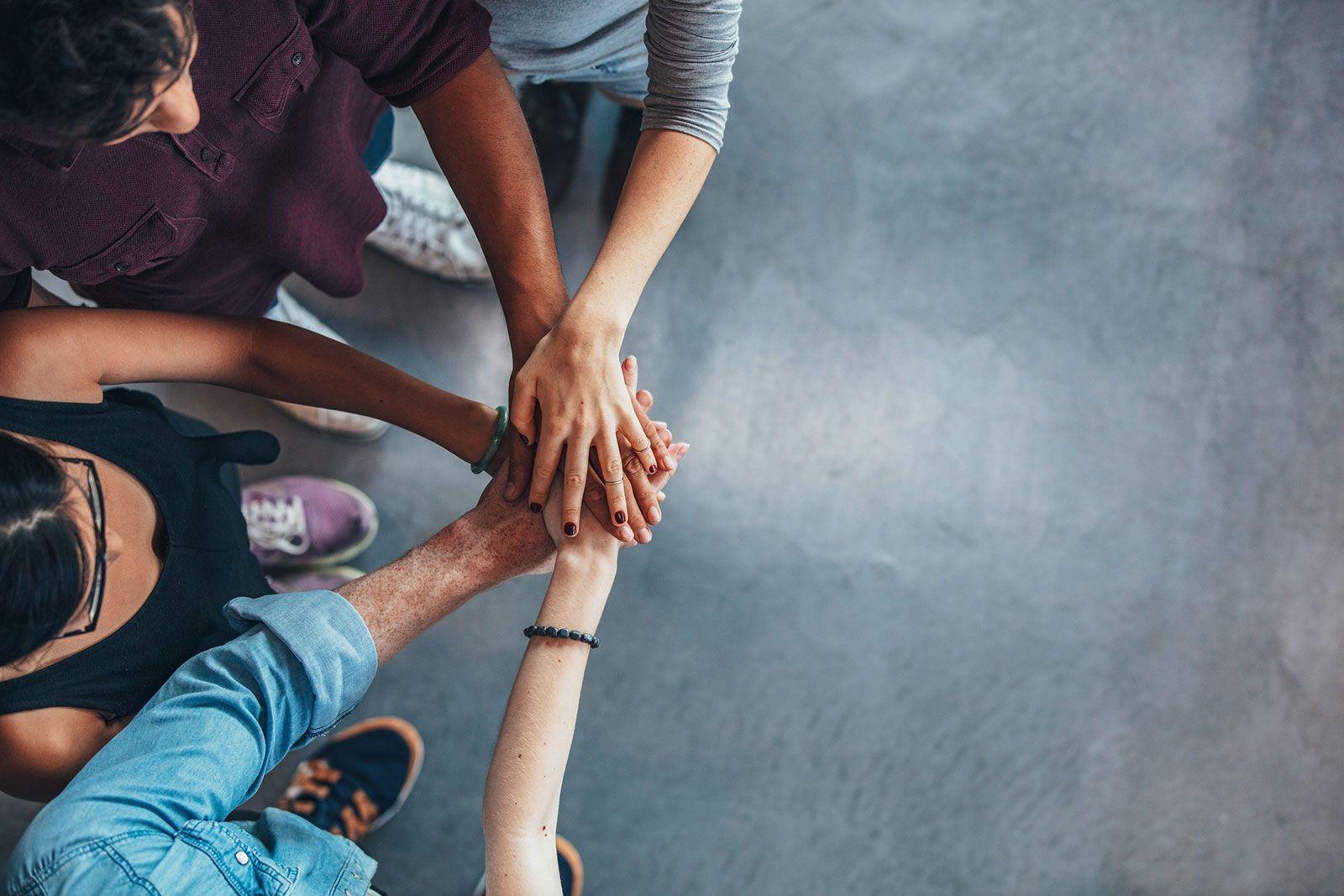 Women Equal Pay Lawyers
Don't settle for unequal pay compared to a male colleague
Women earning unequal pay may be wondering: is it illegal for an employer to give you different pay for the same job as a male co-worker? The answer is yes, if it's truly the same job and you are equally skilled and experienced at it.
Our law firm fights to get women equal pay.
Get equal pay
You may be entitled to a raise and back-wages. Get a free consultation.
loading...
Getting Equal Pay As a Woman: Working the Same Job for Different Pay
It's illegal for an employer to pay women a different amount than their male co-workers — if they are working the same job and have the same level of experience and skill.
There are two main federal laws that make it illegal to pay women less simply based on their gender. The first law, Title VII, prohibits any workplace discrimination based on sex, race, or religion. The second law, the Equal Pay Act, forbids an employer from paying women a different amount for substantially similar work.
If you're bringing an equal pay lawsuit, there are three distinct advantages in suing under the Equal Pay Act, rather than Title VII. There are three big differences are:
(1) Burden of proof
Under Title VII, you bear the burden of proof to show that the difference in pay is attributable to your gender. Employers often argue that a particular worker earns less pay because they are worse at their job. In a Title VII lawsuit, you would bear the burden to rebut your employer's alternate explanations.
In contract, in an Equal Pay Act lawsuit, the employer bears the burden of proof. They must prove that the difference in pay is due to factors other than gender.
(2) Statute of limitations
A claim under the Equal Pay Act must generally be brought within 3 years. In contrast, a claim under Title VII must be brought forward in as little as 180 days or the claim may be time-barred.
(3) The EEOC
Title VII claims must be first be brought to a federal agency, the Equal Employment Opportunity Commission (EEOC), before suing in court. The claim may languish in front of the EEOC or settle for less than it otherwise would.
In contrast, Equal Pay Act claims don't need to be brought to the EEOC.
Let us handle it for you:
Equal Pay Act Damages
Under the federal Equal Pay Act, an employee may be entitled to both back pay and liquidated damages.
What is back pay under the Equal Pay Act?
Back pay is essentially compensatory damages. It is equal to the difference between what male and female colleagues earned for doing substantially similar work. For example, if a woman is earning $30,000 per year and a man is earning $50,000 per year for the same work, the amount of back pay under the Equal Pay Act would be $20,000 per year.
A successful plaintiff can collect back pay for the full statute of limitations period, which is 2-3 years, depending on the circumstances.
What is liquidated damages under the Equal Pay Act?
Liquidated damages are additional damages that a plaintiff can recover if an employer "willfully" violated the Equal Pay Act (EPA). A violation is willful if either: (a) the employer knew its compensation structure violated the EPA, or (b) the employer acted with reckless disregard of its obligations under the EPA.
A successful plaintiff can recover liquidated damages equal to the amount of back pay awarded, essentially doubling the plaintiff's recovery. For example, if the wage differential between a man and woman who do the same job is $20,000 per year, the woman could receive:
$20,000 per year in back pay
another $20,000 per year in liquidated damages
Total damages: $40,000 per year
Proving an Equal Pay Act Violation
To prove an Equal Pay Act violation, a plaintiff must show that a man and woman earn different wages for substantially similar work. In deciding whether work is substantially similar, courts look to the skill, effort, and responsibility of each job position.
Jobs require similar skill levels, generally, if the baseline requirements for each position involve similar education levels, years of experience, and training.
The amount of effort is often a matter of how many hours the job requires, or how much physical, mental, or emotional exertion it involves.
The amount of responsibility is often a measure of how accountable the person who holds the job must be to upper management, and whether they are responsible for the success or failings of subordinates or colleagues.
Courts will also look to whether the job positions involve similar working positions and whether they are in similar locations. Some jobs may pay more because working conditions are hazardous. And pay may differ based on geographic location because the cost of living is higher in certain areas of the country.
Gender Pay Inequality: Statistics & Facts
According to U.S. Census Bureau data in 2018, women made only 80.5 cents for every dollar earned by male counterparts. On average, women earned a median income of $10,086 less than men.
Mothers who work full time typically have lower earnings than fathers, earning on average 73 cents for every dollar paid to fathers.
Women, on average, earn less than men in virtually every single occupation for which there is sufficient earnings data for both men and women to calculate an earnings ratio. There is a gender wage gap in 98 percent of occupations.
The gender pay gap grows with age, and differences among older workers are considerably larger than gaps among younger workers. Women typically earn about 90 percent of what men are paid until they hit 35. After that median earnings for women are typically 76–81 percent of what men are paid.
At every level of academic achievement, women's median earnings are less than men's median earnings, and in some cases, the gender pay gap is larger at higher levels of education.
Consequences of Gender Pay Inequality
The issue of gender pay inequality has far reaching consequences for women and their families, beyond just the paycheck and fundamental principles of fairness.
(a) The Gender Pay Gap and Retirement
The pay gap dramatically affects what women receive in retirement because it reduces women's earnings. The major sources of retirement income, including Social Security and pension benefits, are largely calculated on the basis of career earnings. As a result of this and other factors, a higher percentage of women than men end up living in poverty after age 65.
(b) Wage Inequality and Job Benefits
Because job segregation and discrimination can steer women to lower-paying work in general, women are less likely to have health insurance, paid vacations or sick leave.
(c) Wage Gap and Students Loans, Financial Independence
When women earn less money than men, they are forced to spend a greater proportion of their salaries to pay off their loans. As a result, women who complete college degrees are less able to pay off their student loans promptly, leaving them paying more and for a longer time than men. This leaves male peers with more money to invest, to save for a home, to put in an emergency fund, to use as a cushion when they take a big career risk – while women devote much of their income to paying off student debt, which often stretches on for decades.
New Policies & Stronger Pay Equity Laws
A variety of policies and laws have recently been enacted or proposed, which will ultimately lessen the burden for an employee to establish that pay discrimination is taking place and provide employees with more transparency and access to information regarding pay equity. Some of these recent changes promoting equal pay include:
(1) EEOC Data Collection
The EEOC, in partnership with the Department of Labor, is publishing a proposal to annually collect summary pay data by gender, race, and ethnicity from businesses with 100 or more employees. This expansion of compensation statistics will help identify employers who may be contributing to the wage gap by paying women less than men for the same type of work without a legitimate business reason for doing so, or by steering women into lower paying positions.
(2) Pay Transparency Requirements
Many federal and state labor laws (including laws in California and New York) make it unlawful for employers to take adverse action against employees for asking about or discussing information related to wages with their colleagues. These laws are important, because employees can't challenge wage discrimination or disparities if they don't know it exists.
(3) Rules for Federal Contractors
In September 2015, the federal Office of Federal Contract Compliance Programs (OFCCP) published its final rule prohibiting "pay secrecy policies" to make it "possible for workers and job applicants to share information about their pay and compensation without fear of discrimination."
(4) California Fair Pay Act
Under this law, which went into effect on January 1, 2016, employees in California are no longer required to show they were paid less than a member of the opposite sex for "equal" work in the same establishment – they can now make an initial case based on colleagues doing "substantially similar" work, regardless of location. An employee who files a successful civil action under the California Fair Pay Act may recover the balance of the wages, including interest, and an additional equal amount as liquidated damages.
(5) Federal Equal Pay Act
Although not a new law, the federal Equal Pay Act of 1963, requires that all employers must pay equal wages to women and men in the same establishment for performing substantially equal work. The law covers jobs that require substantially equal skill, effort and responsibility and are performed under similar working conditions. The law covers all forms of pay, including salary, overtime pay, bonuses, stock options, profit sharing and bonus plans, life insurance, vacation and holiday pay, cleaning or gasoline allowances, hotel accommodations, reimbursement for travel expenses and benefits.
Unequal compensation can be justified only if the employer shows that the pay differential is attributable to a fair seniority, merit or incentive system, or a factor other than sex. An employee who files a successful civil action under the Federal Equal Pay Act may recover the balance of the wages, including interest, and an additional equal amount as liquidated damages.
(6) Paycheck Fairness Act
This proposed legislation would help secure equal pay for equal work for all Americans. The bill would update the Federal Equal Pay Act of 1963 with the following changes:
Requiring employers to demonstrate that wage differentials are based on factors other than sex
Prohibiting retaliation against workers who inquire about their employers' wage practices or disclose their own wages
Permitting reasonable comparisons between employees within clearly defined geographical areas to determine fair wages
Strengthening penalties for equal pay violations
Directing the Department of Labor to assist employers and collect wage-related data
Authorizing additional training for Equal Employment Opportunity Commission staff to better identify and handle wage disputes
Our Featured Employment Attorneys
Steven Tindall
Steven specializes in employment litigation and has been lead or co-lead counsel on several cases that resulted in settlements of over $1 million.
View full profile
Jeff Kosbie
Jeff represents workers and consumers in complex class actions involving data breaches and privacy, employment law, and other corporate misconduct.
View full profile
Amanda Karl
Amanda represents employees, consumers, and sexual assault survivors in complex class actions. She also leads the firm's Voting Rights Task Force.
View full profile
About Us
Gibbs Law Group is a California-based law firm committed to protecting the rights of clients nationwide who have been harmed by corporate misconduct. We represent individuals,
whistleblowers
,
employees
, and small businesses across the U.S. against the world's largest corporations. Our award-winning lawyers have achieved landmark
recoveries
and over a billion dollars for our clients in high-stakes class action and individual cases involving
consumer protection
, data breach, digital privacy, and federal and
California employment
lawsuits. Our attorneys have received numerous honors for their work, including "Top Plaintiff Lawyers in California," "Top Class Action Attorneys Under 40," "Consumer Protection MVP," "Best Lawyers in America," and "Top Cybersecurity/ Privacy Attorneys Under 40."