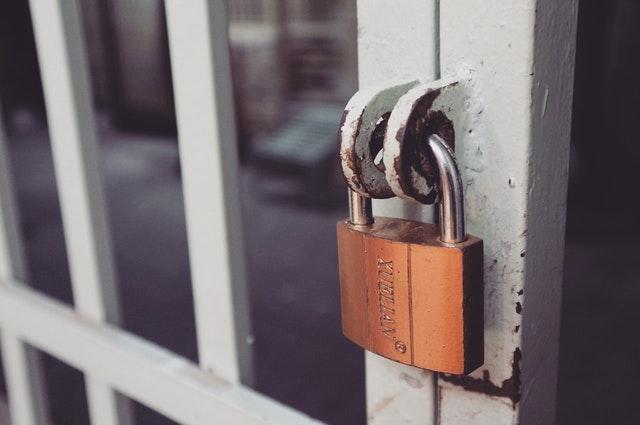 Devereux Advanced Behavioral Health Sexual Assault Lawsuit Investigation
Were you or a loved one harmed at a Devereux Facility?
Gibbs Law Group is investigating claims on behalf of people who were sexually abused or assaulted at Devereux Advanced Behavioral Health, one of the largest behavioral health organizations in the country. Devereux specializes in the treatment of children with intellectual disabilities, mental disorders and trauma.
Abused at Devereux? Learn your Legal Rights.
Speak to an attorney, confidential and at no cost to you.
loading...
Philadelphia Inquirer Report: Children Raped and Sexually Assaulted at Devereux Facilities
The Philadelphia Inquirer and numerous other media sources have recently reported extensive claims of sexual assault at Devereux Advanced Behavioral Health, including allegations of rape and sexual abuse that date back several decades. The Philadelphia Inquirer reports that the complaints have been systematically ignored and/or suppressed by Devereux staff and management.
According to the Inquirer report, at least 41 children between the ages of 12 and 18 have been sexually assaulted by staff members at Devereux across facilities in Pennsylvania, New Jersey, Texas, Florida, Georgia, Connecticut, New York and Arizona, and at least 20 Devereux staff members have been charged with sexually assaulting children.
Devereux's Ongoing Failure to Address Sexual Assault Allegations
The Inquirer report highlights systemic mismanagement within the structure of Devereux itself, including understaffed campuses and under-supervised patients and staff members, all of which foster an environment that allows these assaults to continue to occur and position Devereux's programs as "hunting grounds for predators."
Chad Maloney, a former prosecutor who has brought numerous abuse cases against Devereaux is quoted in the Inquirer report about the company's failure to adequately address systemic sexual abuse:
"[D]evereux doesn't change. They don't change how they hire, how they train, or how they supervise their staff or the children in their care. The victims change, the offenders change, but Devereux's actions never do, and that's why the abuse continues."
$55 Million Jury Award for Devereux Sexual Abuse Victim
In the face of these formidable odds, Devereux sexual abuse survivors are receiving compensation and their cases are gaining traction on a national level. For example, in November 2019, a jury awarded $55 million in damages to a woman who was sexually assaulted at the age of 15 in a Georgia Devereux Facility.
Contact us for a free, confidential case evaluation.
What if the abuse happened many years ago- do I still have a claim?
Many states have recently passed laws giving victims of sexual abuse more time to seek justice. These state-level changes have happened in the wake of widespread sexual abuse scandals from large organizations such as USA Gymnastics, UCLA and the Catholic Church.
The time to file a legal claim varies depending on your state- please contact our sexual abuse legal team for more information on your rights.
Our Firm's Experience Representing Survivors of Sexual Assault
Our law firm has decades of experience in complex litigation and personal injury lawsuits. For example, we filed the first class action lawsuit on behalf of women alleging that UCLA gynecologist Dr. James Heaps engaged in inappropriate sexual touching, and our attorneys have years of experience representing victims of sexual harassment. We have successfully resolved numerous personal injury cases:
$2.37 billion settlement after Gibbs Law Group attorneys served on the plaintiffs' steering committee for people who developed bladder cancer after taking the diabetes drug Actos;
$1.6 billion settlement to individual claimants injured by the birth control drug Yaz;
$650 million settlement after Gibbs Law Group attorneys served on the plaintiffs' steering committee in a case involving the blood thinner Pradaxa.
Our attorneys are also currently representing sexual abuse survivors for their claims against the Boy Scouts of America and the Catholic Church. The team is also representing thousands of fire victims in the PG&E lawsuits, one of the largest bankruptcy cases in US history.
Our attorneys have received numerous honors for their work, including "Top Plaintiff Lawyers in California," "Top Class Action Attorneys Under 40," "Consumer Protection MVP," "Best Lawyers in America," and "Top Cybersecurity/ Privacy Attorneys Under 40."
Our Sexual Assault Attorneys
Karen Menzies
Karen has more than 20 years of experience advocating for people who've been taken advantage of. She has achieved millions of dollars on behalf of people who have been injured by defective pharmaceutical drugs and medical devices in some of the largest cases in the country.
View full profile
Steven Tindall
Steven Tindall has specialized in employment and class action litigation for eighteen years. He has been lead or co-lead counsel on several cases that resulted in multi-million dollar settlements.
View full profile
Amy Zeman
Amy represents women in sexual abuse claims against UCLA doctor James Heaps. She also represents people who have been injured by defective drug and medical devices against some of the largest pharmaceutical companies in the world.
View full profile
Amanda Karl
Amanda is part of the legal team representing women in a class action lawsuit against UCLA doctor James Heaps for claims of sexual abuse.
View full profile
Steve Lopez
Steve represents thousands of individuals and families that lost their homes in cases against a major California utility company.
View full profile
About Us
Gibbs Law Group is a California-based law firm committed to protecting the rights of clients nationwide who have been harmed by corporate misconduct. We represent individuals,
whistleblowers
,
employees
, and small businesses across the U.S. against the world's largest corporations. Our award-winning lawyers have achieved landmark
recoveries
and over a billion dollars for our clients in high-stakes class action and individual cases involving
consumer protection
, data breach, digital privacy, and federal and
California employment
lawsuits. Our attorneys have received numerous honors for their work, including "Top Plaintiff Lawyers in California," "Top Class Action Attorneys Under 40," "Consumer Protection MVP," "Best Lawyers in America," and "Top Cybersecurity/ Privacy Attorneys Under 40."