Sexual Assault Civil Lawsuits (2023)
Whether your sexual assault happened 6 months ago or yesterday, we can help you get the answers or justice you seek. We can help explain the legal definition of sexual assault to you, and whether the conduct you've experienced qualifies legally as a "sexual assault." We can help you seek justice and compensation from the assaulter or related parties. And we can help inform you of what to do next to preserve evidence and ensure later that you have what you need to win your sexual assault civil lawsuit.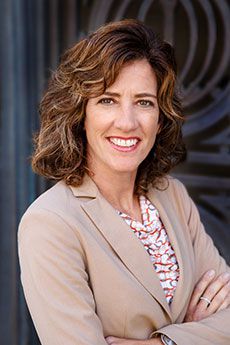 Karen is a partner in our sexual harassment/sexual assault practice group. She has been recognized as a Super Lawyer in Southern California for the last fifteen years. She is willing to listen to your story, without judgment. She's on your side.
Karen has over two decades of litigation experience in some of the nation's most complex cases, and she is particularly focused on sexual abuse claims and women's health issues.
Karen believes in advocating for the victims who've been taken advantage of. She leads a current Boy Scouts of America sexual abuse lawsuit investigation involving claims of abuse by scoutmasters, troop leaders and other adults affiliated with the Boy Scouts of America. She also represents survivors who experienced Catholic Clergy sexual abuse in claims against the Archdiocese of New Orleans, which is currently in a legal restructuring process.
Feedback from Karen's Clients
I just thought they handled the whole case well, they did so in a timely manner and I was very pleased with the results. -Elaine S.
What to do if you've just been sexually assaulted
If you've just been sexually assaulted, it can be an extraordinarily difficult time. You may still be in shock. But there are important steps you need to take to preserve evidence. Even if you don't feel like suing now, you may feel differently a few months from now.
The organization RAINN helps victims of sexual assault find local health care facilities with staff who are specifically trained to help survivors of assault, and who can perform a sexual assault forensic exam in a way that preserves evidence.
Once you have had some time to process what happened and have preserved any evidence that may be needed, you can reach out to us to see if you have a civil case for sexual assault. No one should have to suffer as you did. And no amount of money can make that right. But we will do our best.
Definition of Sexual Assault in a Civil Suit
For purposes of a civil suit, sexual assault is any sexual touching or penetration without consent. The definition of sexual assault encompasses a wide range of conduct. For example, a slap on the butt is sexual assault, as is date rape or being groped by a stranger.
The sexual assault definition under your state's criminal law may differ from the definition for civil lawsuits — which sue for damages. That means, you may be able to win a civil suit even if a jury acquitted your assaulter of a criminal offense. For example, some state's criminal definitions of sexual assault requires physical harm to the victim. In contrast, the same state may allow recovery for emotional distress from a sexual assault in a civil case.
We can help you navigate the different definitions of "sexual assault" in criminal and civil suits and can help you take advantage of all the mechanisms available in the civil justice system that aren't available in the criminal system.
How much can you get in compensation after being sexually assaulted?
Sexual assault civil verdicts can vary based on the facts of the case and the emotional toll that the assault has taken. Some civil jury awards for sexual assault include:
Date

Verdict

What happened?
Aug. 1991
$17 million
Woman who was raped wins jury award against her property management company, Berry Property Management, in Texas state court (Corpus Christi) for refusing to let her install a lock on her door that could only be opened from the inside.
Sept. 1991
$150,000
California Supreme Court reinstates a $150,000 judgment against the City of Los Angeles for a woman raped by a police officer.
March 2003
$18.5 million
Texas appellate court upholds $18.5 million against stepfather who sexually assaulted stepdaughter from ages 9 to 14, at which time she ran away from home and lived on the streets, in order to avoid the sexual assaults.
May 2018
$1 billion
A Georgia jury awards $1 billion to woman who was raped when she was 14 by the armed security guard from her apartment complex. The lawsuit said the security company that employed the guard was negligent in their supervision and failed to do their job to keep a 14-year-old safe.

The victim, who is now 20, said that she initially thought that the sexual assault would be "swept under the rug." But a jury of her peers thought that the compensation for the sexual assault she'd suffered was worth $1 billion, reports Fortune.
Difference between Criminal and Civil Sexual Assault Lawsuits
There are two types of sexual assault lawsuits: criminal and civil.
Criminal lawsuits don't necessarily have the victim's best interest at heart.
In a criminal lawsuit, the prosecutor and police's goal is to lock up the offender. Their primary concern is protecting the public from someone who is dangerous. They do not represent the victim and do not have to take the victim's wishes into account. For example, a prosecutor could offer the assaulter a plea bargain drastically reducing the sentence, against the victim's wishes.
In contrast, a civil lawsuit is solely on behalf of the victim. A civil attorney can and must put the victim's interests first. In a civil suit, there is the possibility of compensation for the trauma the victim has gone through.
And it's often easier to win a civil trial because jury verdicts generally don't have to be unanimous and the burden of proof is lower.
Chart: Criminal vs. Civil Sexual Assault Lawsuits
In a civil suit, the victim need only prove that it is "more probable than not" that a sexual assault occurred. The assault and lack of consent need not be proven "beyond a reasonable doubt."
At Gibbs Law Group, we always put victims first. That's why we only represent victims. We do not represent assaulters.
How to win a sexual assault case as a victim
There are no guarantees in the court system, but there are some ways that a sexual assault victim can increase the chance of winning at trial by gathering additional evidence.
Campus Safety Magazine recommends the following:
The victim and his or her attorney may want to practice direct testimony and cross-examination so that the victim is prepared to testify, while offering as much detail as possible to lend credibility the testimony. Credibility may be increased by offering not only the who; what; where; and when, but also with a physical description of the assaulter (such as any anomalous tattoos, body hair, or birth marks) and the sounds and smells the victim remembers.
The victim's attorney may want to gather circumstantial evidence that the sexual assault occurred during a specific timeframe, such as sudden and otherwise unexplained behavioral changes, such as dropped classes, poor academic performance, withdrawing socially or from previously enjoyed activities, and disturbed sleep patterns (which might be shown by the victim's computer activity in the months after the assault).
The victim's sexual assault attorney may also look for a serial pattern of behavior by the perpetrator(s), such as by contacting other potential victims or acquaintances of the perpetrator(s) who are the same gender as the victim.
Sexual assault attorneys may also use a pretext text message from the victim's phone to try to gather evidence directly based on the perpetrator(s) responses. Perpetrator(s) will sometimes directly admit to the sexual assault, as long as it is not characterized as an "assault." Consider the following example:
Victim: I can't believe last night. I said "no" so many times.
Perpetrator: Yeah, it was hot.
Victim: Didn't you realize I wanted you to stop?
Perpetrator: :-/ sorry, I was really drunk. You were too.
There are several admissions in the above that could be helpful in a civil lawsuit. The perpetrator admits that the sex occurred; that the victim said "no" numerous times; that he ignored the requests to stop because he was drunk; and that the victim may have been so drunk that any sex was inherently nonconsensual.
Sexual assault attorneys may also contact potential witnesses who may have seen or heard anything related to the sexual assault. Sometimes, merely offering evidence that corroborates the victim's timeline may add credibility to the sexual assault allegations. After all, the standard of proof in civil court is much lower than criminal court. It can be helpful if the victim's timeline appears more likely than the perpetrator's.
Who is the best sexual assault attorney near me?
The best attorney for you may not be the best attorney for someone else.
Generally, a sexual assault attorney should be someone who is sensitive to the victim's needs. Sometimes, victims may not want to present certain evidence in court because it is simply too personal. The right attorney for a victim will often be sensitive to these concerns, and explain to the client that not offering evidence may harm the case, but that in a civil case, the burden of proof might be met without that evidence, depending on the circumstances.
A sexual assault attorney should also generally be an effective advocate who has achieved successful recoveries for clients in the past.
Our attorneys have recovered over a billion dollars on behalf of their clients.
Speak privately to a sexual assault attorney
No cost consultations about your legal rights.
loading...
Our Sexual Assault Victim Attorneys
Karen Menzies
Karen has extensive experience in federal and state mass tort litigation. She has been appointed by the courts to serve in many leadership positions.
View full profile
Steven Tindall
Steven specializes in employment litigation and has been lead or co-lead counsel on several cases that resulted in settlements of over $1 million.
View full profile
Andre Mura
Andre represents plaintiffs in class actions and mass torts, including in the areas of consumer protection, privacy, and products liability.
View full profile
Amy Zeman
Amy has built a reputation in the plaintiffs' bar for delivering results to consumers and sexual assault survivors in class actions and mass torts.
View full profile
Amanda Karl
Amanda represents employees, consumers, and sexual assault survivors in complex class actions. She also leads the firm's Voting Rights Task Force.
View full profile
Linda Lam
Linda focuses her practice on representing consumers, small businesses, and employees in complex litigation.
View full profile